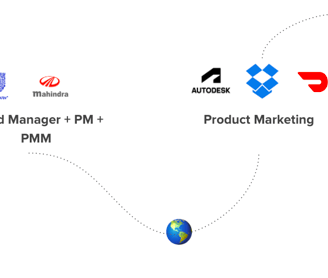 Customer obsessed, strategic leader
I've over 15 years of experience in all aspects of PMM from pre-built to post-built, owning the entire product/customer journey. I've 5 years of experience in leading high-performing teams.
My core capabilities include understanding high-impact customer needs that influence product roadmap, championing GTM strategy and execution, driving data-driven full-funnel growth experiments, evaluating pricing strategies, nailing product/ portfolio messaging, and leading high-performing teams.
I've studied, lived, and worked in two countries and I'm fluent in several languages. I'm passionate about changing the perception of PMM from being a collateral creator/copywriter to being a strategic thought partner and earning a seat at the table right from ideation to launch.
I believe leadership is not one-size-fits-all. I apply the principles of product marketing to leadership and adapt a style of leadership that's best suited for my team. I follow Situational Leadership to find the most effective way to motivate and support my team so that everyone can work together to achieve their goals.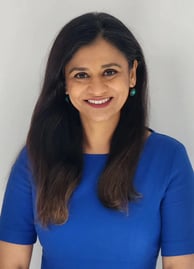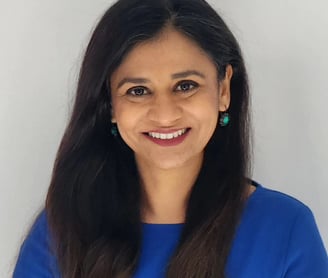 A team player at heart, I love being inspired by great minds that push and support me. I focus on doing impactful work and being 1% better every day.
We have made quality our habit. It's not something that we just strive for – we live by this principle every day.

While most of the things about the creative process will be forgotten, the excellence of our products and services will be remembered.
Product how-to-video (Intro to the team workspace and How to control access to folders in the team workspace)
Onboarding landing page
(to help users activate)
Social media video campaign video for AutoCAD mobile app to change user behavior of using blueprints
Mahindra & Mahindra is a $16.7B group, I managed a scooter portfolio of five brands. I repositioned and relaunched two products leading to double-digit growth in sales and revenue. I created many TV commercials with leading Bollywood celebrities and drove the revenue and sales by 25%.
During my MBA, I created (wrote, directed, and produced) a TV commercial on "Converse Water" for a non-profit organization. We won this competition against reputed, experienced advertising gurus. It was aired on all major Indian TV channels and was also the winner of the "Best Public Service Message of the Year".PR coverage