Transform your Product Marketing Strategy
Need more product marketers but struggling to hire? A product marketing consultant can help you achieve your objectives in a flexible and affordable way.
With over 15 years of experience, and an approachable, empathetic style, I bring a unique perspective that prioritizes the customer and solves problems with a first-principle approach. I am adept at quickly identifying challenges, asking insightful questions, and generating creative solutions that deliver value.
I'm also mentoring the 2023 cohort of entrepreneurs at Techstars.

I'm a full-stack product marketer with in-depth experience in both inbound and outbound aspects of pmm. I bring order to chaos with a structured approach to any problem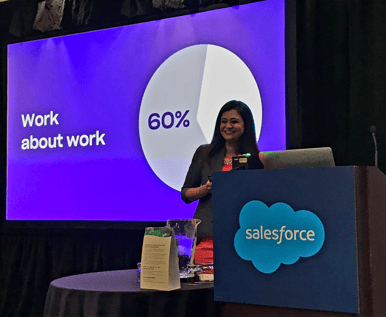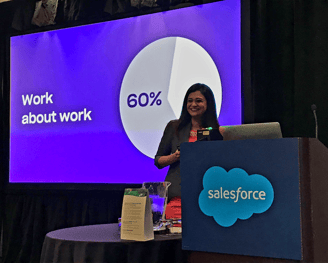 DoorDash, Dropbox, Adobe, Autodesk, Mahindra & Mahindra, Unilever and L'Oréal.
I have completed Reforge growth series, PMA certification and Pragmatic Marketing courses, and have utilized my learning in various projects.
Unearthing customer and market insights.

Competitive intelligence.

Evaluating pricing & packaging.
Product and feature launch with structured GTM strategy and execution.

Evaluating Product-Market fit.
Positioning and messaging that resonates.
Devising cross-channel integrated marketing campaigns.

Strategizing growth experiments.

Life cycle marketing.
Developing Ideal Customer Profile (ICP), and user segmentation.
Hiring and interviewing support.
Developing engaging collaterals.

Conducting team brainstorming sessions.
"Meenal was a fantastic Techstars mentor and helped us really drill down on our PMF. She was generous with her time and able to really jump in and help us right when we needed it. And she helped us think bigger, and more creatively as we worked towards scaling fast."
- Annie Sloan, Founder of The Host Co.
"Meenal is an expert in her field, able to provide really clear insights into how to transform your own work through product marketing best practices. Her blend of analytical curiosity, empathy, and problem-solving has reshaped my approach to product positioning, research, and pricing strategies.
Meenal's insights into research and design have helped us better understand our audience and create effective messaging. Her mastery of pricing and packaging strategies has guided us in better experimentation.
In short, Meenal's expertise has empowered us to develop customer-focused positioning, impactful segmentation, and informed pricing strategies, paving the way for success."
- Alex Shuck, Dir of PMM, Elevate Labs
"Meenal is a very dedicated marketing professional who is extremely passionate about her work. She can really shoulder heavy responsibility and come out on top...inspiring all the people around her. Her marketing acumen, understanding of consumer needs, and creativity make her an asset for any organization she works."
- Ashish Dixit, Head of Marketing Mahindra & Mahindra
"Meenal is a task-oriented person with immense product knowledge. In the past, we've extensively worked together as part of the marketing team, and it's always been her passion for the brands she was responsible for that stood out clearly. Meenal is a great team player and will work her way through the organization if she needs a task done without compromising on quality. While others would wait, she will shine with the job completed. Meenal is also extremely ROI-driven so you know your budgets are in safe hands.
- Radhika Rao, Sr. VP GARP