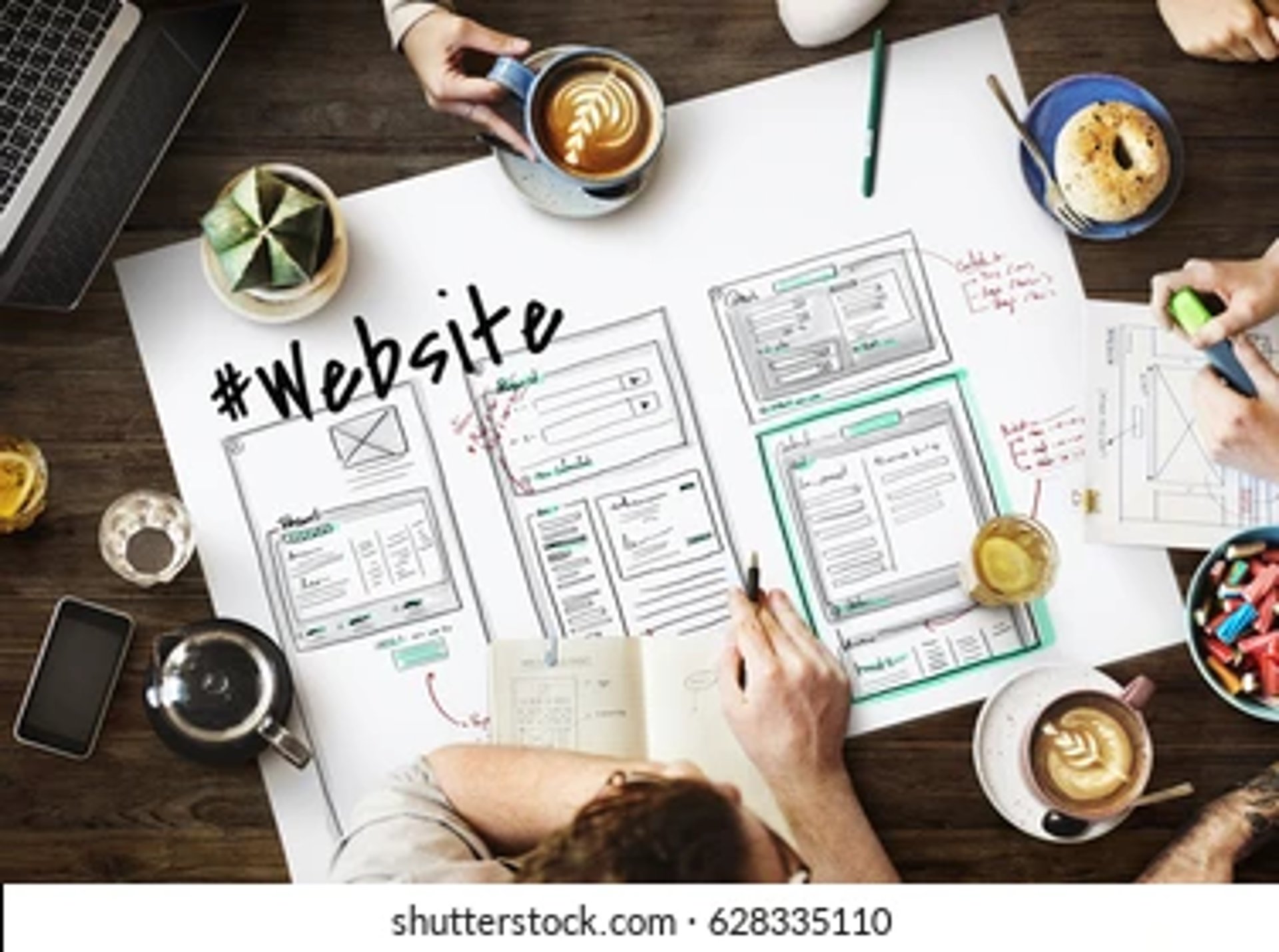 How I Built a Professional Website on a Tight Budget: A Non-Designer's Honest Review
PRODUCT MARKETINGWEBSITEBUILDERHONEST REVIEWSWEBSITE DESIGN
As a product marketer, I've written content for numerous product websites but never designed them. Typically, the website team or growth managers would have pre-defined templates and sections, and I would write the copy to fit. However, when I started my own PMM consultancy and career coaching side hustle, I wanted to build my own website.
Being a non-designer, the thought of creating a website was overwhelming and time-consuming. Fortunately, website builders have made it easier than ever to build a professional-looking website without design experience. I researched many website builders and domain names, reading through numerous blogs to determine which one to select. However, I noticed that the blogs I came across failed to mention several cons that I encountered while building my website using these platforms. Hence, I decided to write this blog post to provide non-designers with some insights from my experience.
In this blog, I'll share my experience as a non-designer in building my own website and cover the following
Criteria
Here are my criteria for building my website in order of priority. Of course, the order may vary based on individual preferences
Ease of use: As a non-designer, I prefer website builders with easy-to-use editing tools like drag-and-drop functionality and the ability to add new elements to customize my site without any technical knowledge. It's important that the builder provides enough design options for basic website sections such as About me, testimonials, features, and contact forms.

Affordability: As I set myself a challenge to create a professional-looking site on a tight budget of under $100 per year, affordability was a key factor for me. While some website builders offer free website hosting with their branding and no custom domain, I needed a professional look with a custom domain that would also aid in SEO. I found it important to not only consider the cost of hosting the website, but also the cost of renewing the domain name. Thankfully, most website builders provide a free custom domain for one year with their paid plans. While I wasn't interested in e-commerce, I made sure to find a website builder that offered a good price for a basic website

Responsive options: In this day and age it's a must, it basically automatically arranges content to look good on whatever screen size a visitor views them on.

SEO features: Look for a website builder with SEO features to help you optimize your website's pages for visibility in search engines, including adding relevant keywords to each web page's URL, meta description, and image tags.

Customization options: Choose a website builder that provides plenty of options for customizing your template, allowing you to change colors, add new pages, load your own images, and add icons and buttons to create a unique representation of your brand.

Templates: I looked for those with plenty of templates to choose from. Many website builders offer a large number of templates, sometimes making it difficult to choose
Pros & Cons:
I won't be delving into the specifics of each website builder, but rather providing a brief overview of the pros and cons of each based on my criteria and experience.
Squarespace:
Pros
Good spread of templates

Good site speed

Strong eCommerce platform

Drag and drop interface is just amazing: Really easy to use with amazing designs and content blogs. Look at the list I created for my services. I wasn't able to create this in most of the website builders from a design block.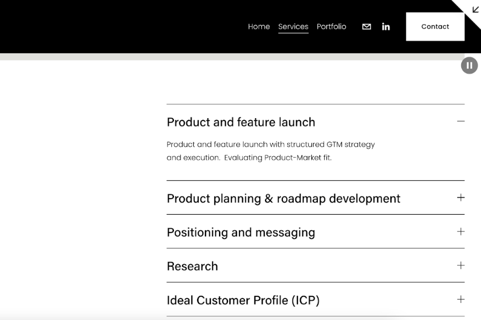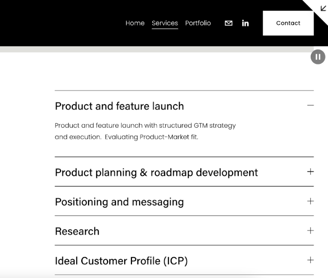 Cons
No free plans. If you want to publish you need to buy a plan and these are expensive without any discounts. So first year you pay $192 and second year depending on your domain you pay more.


Slightly cumbersome editor. If you want to anchor within a page you need to install the Squarespace ID finder chrome extension. Then find the ID for the block or section to want the button to anchor. It's not difficult but other website builders provide a way easier way to anchor to parts of the website.

Limited SEO customizations

Limited support, not 24/7. I built my website late at night after working hours usually during weekends. That was not available especially when I was on trial. Other website providers have good support.

Without an autosave feature, designing websites can be challenging. It requires a lot of CPU power and often my laptop froze, causing me to lose changes and waste time having to redesignI had to adjust the mobile preview manually. These were minor adjustments but I had to do it individually for each page
Wix:
For Wix, I will start with the cons, it will help you make your decision faster. Even though I spent a lot of time working on my Wix website, there were many dealbreakers that led me to reconsider my decision.
Cons:
Wix websites are NOT responsive. I learned it very late when I had almost built my website and paid for a plan. Thankfully I got my refund as this was a dealbreaker for me. Come on why would you have a non-responsive website?

You need to adjust the website for each screen size. That's painful. It just didn't work well with me adjusting the different elements and making it look good on different screens was a TASK.
Pros:
Customer support: Simply AMAZING available any time. I spoke with a support agent at 12 am. 🙂

Pricing: They had an offer for $8.5/month at 2-year commitment. Not bad. As a PMM, I liked their pricing page too.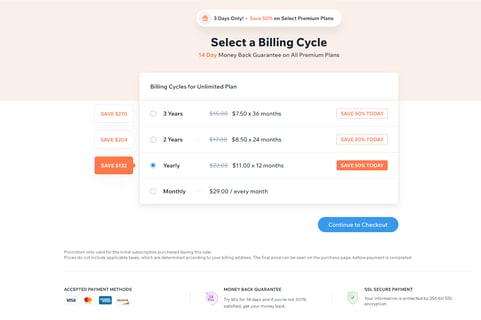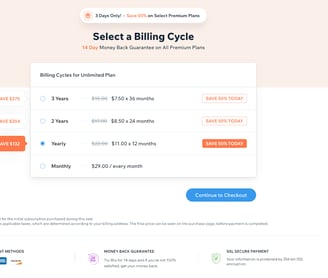 Weebly:
For some reason, I started making my website with Weebly and even published the free version. Do you see that prominent Weebly branding, ah I didn't like it but it's the most subtle when it comes to free hosting. Weebly was acquired by Square in 2018 and is now part of the Square suite of business tools.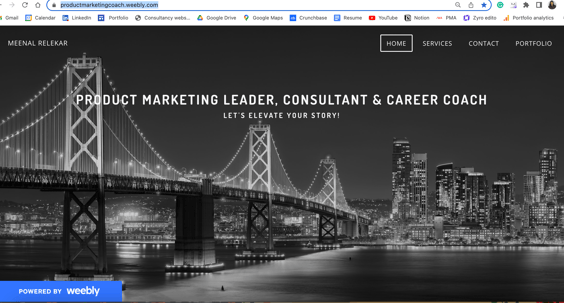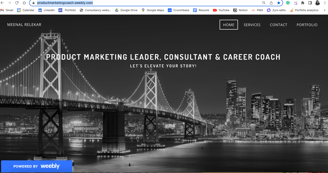 Pros:
Free trial with affordable pricing plans
Cons:
There is no UNDO and that's super irritating.

Pretty decent drag-and-drop features. But customization is very limited. You need to add 3rd party paid integrations for testimonial sliders and other advance designs or build your own custom embed code. Although the price is affordable, I would still choose Squarespace for its superior designs if I am willing to invest and not interested in a free website.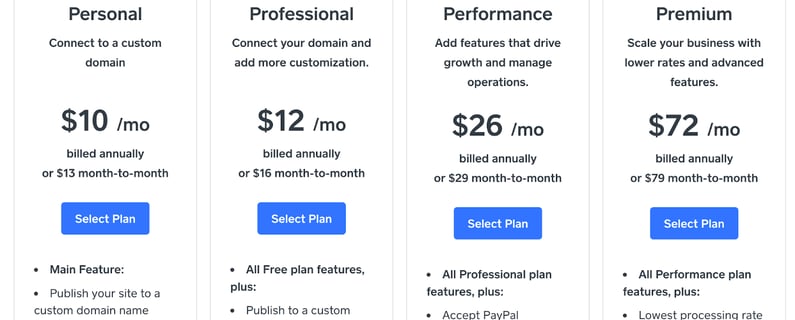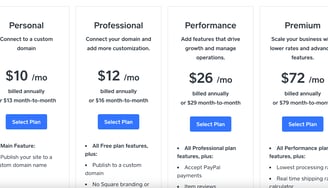 Site123:
I spent less time experimenting with this one. To begin with, this is NOT a drag-and-drop website builder so customization options are very limited based on the design templates available for each section like testimonials, about me, etc.Don't get me wrong but the available templates were really good, with testimonial sliders, expandable menus (other than Squarespace, I didn't find this option elsewhere), pricing pages, blogs, FAQS, features, etc.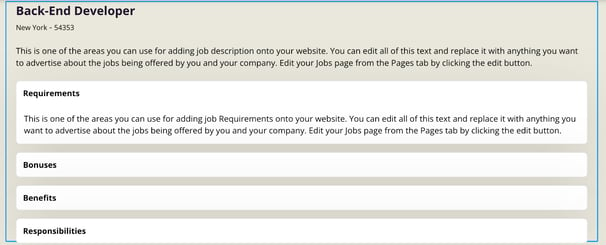 So if you going, for a quick website with little to no customization options (for example: like where you want the text vs. CTA button), this is a great option. You can build something that looks great quickly.
For pricing plans that were almost the same, I was seeking customization, and I still favor Squarespace over 123site.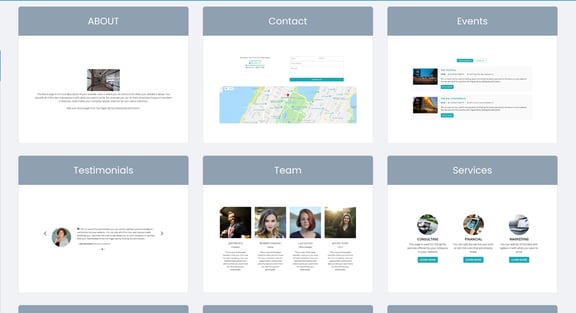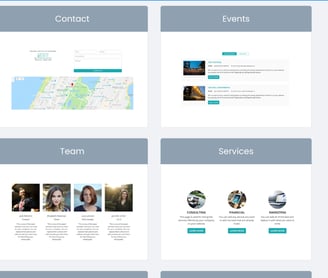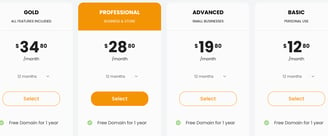 Zyro:
After experimenting with various website builders and attempting to launch my website under $100, I continued my search for more affordable options, and that's when I discovered Zyro, a subsidiary of Hostinger. Although I was initially hesitant, the pricing was too good to pass up.Experimenting with each platform took some time, but it provided me with valuable insights that I wouldn't have gained otherwise. Zyro was the most budget-friendly option and I was able to easily recreate my Squarespace website in just two hours.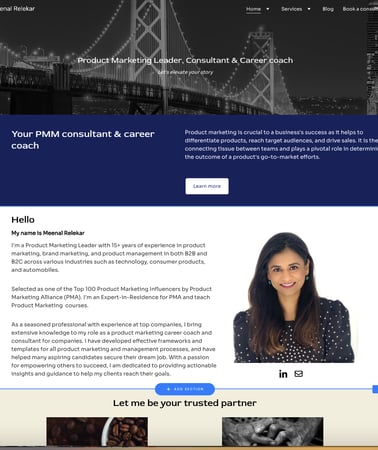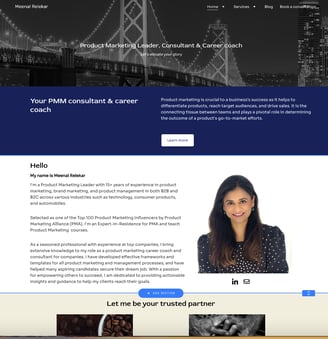 Pros:
The biggest pro is the pricing for Zyro. I think it's the cheapest of all the paid website builders. For the first year, you can have your website up for >$40 and then for <$75 the year after. You just can't beat that. Plus they have FREE TRIAL too.

There are plenty of templates to choose from, and the drag-and-drop design is extremely user-friendly.

SEO optimization is really good and you can do it for each page. I value this a lot.
Cons:
The design customization options are limited, but considering the price, I am satisfied even without a testimonial slider or expandable menu. I found decent alternatives to work around these limitations.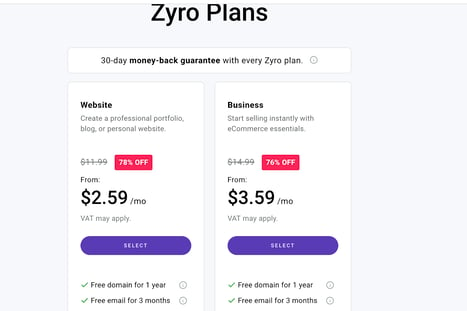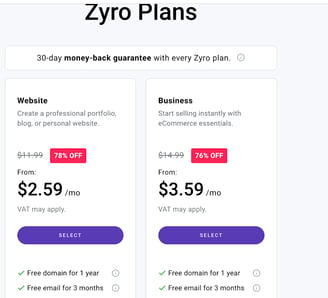 Canva:
I didn't spend much time experimenting with Canva's website builder. While Canva launched this feature in September 2022, I found it to have limited functionality when it comes to building a professional website. If I had been using Canva more extensively, it might have been my choice, but that wasn't the case.
Pro: Free of cost.
Cons: Limited Navigation and No SEO
This is a one-page website with limited navigation options. Though multiple pages can be created, there is no search engine optimization feature available on Canva. No SEO was a dealbreaker for me.
Super.so:
If you are a Notion fan who has mastered templates in Notion, then you can quickly create a website with SEO optimization for free. The content lives in Notion but you can customize the style and feel of your site. Creating a website with Super is as easy as copying the URL of your Notion page and adding it to your Super site.
For Example: Jason Oakley, a fellow product marketer I admire, utilized Notion templates and Super.so to build his website. You might want to take a look at it to access detailed, practical, and well-thought-out templates that can accelerate your PMM workflow.
Domain name:
When it came to selecting a domain name for my business website, I aligned it with my services of product marketing consultancy and career coaching. I searched for relevant keywords and settled on https://www.productmarketingconsultancy.com, which happened to be available. If you have a strong personal brand name and it's unique then you can go for your name as a domain name. I didn't spend much time and went with the Google keyword search and some creativity to come up with my website name.
I also discovered that the domain extension, whether it's .com, .co, or .net, doesn't have an impact on the website's ranking. So, if your preferred domain name is not available with a .com extension, consider other cost-effective options like .co or .net. You can find more information on this in a helpful blog.
My conclusion:
My Choice: As affordability and ease of use were my top priorities, I chose Zyro as my website builder. It provided me with a great website that was similar to what I could have built on SquareSpace but at a much cheaper cost. I was able to publish my website for just $39 for one year, which is 5 times cheaper than some other website builders. Although I didn't have access to the fancy lists or testimonial sliders, the drag-and-drop feature made it easy for me to add elements that were at par. The SEO functionality for each page is impressive and the website worked well on all fronts.
As a beginner, I know there's room for improvement, but overall, it's not bad at all.
Ranking
Squarespace: If budget is not a constraint then it's my no.1 choice for stunning designs

Zyro: For affordable, user-friendly website building

123 Site: For a basic, no-frills option without customization or drag-and-drop features.
In conclusion, designing a website can be a daunting task, especially for non-designers. However, with the help of website builders and the lessons I learned, it is definitely possible to create a professional-looking website without breaking the bank. I hope that sharing my experience and honest opinions on various website builders will help those looking to design their own website or portfolio.